Decorative Doors - Home & Commercial Applications

The Lowest Price Available Online
Woodfold Decorative Door Options

Are you looking for a colorful and cost effective solution to enhance and decorate your custom accordion or roll up doors? In addition to our standard colors and finishes our doors can be customized with laminates, murals, veneers, inserts, and custom logos. You can even have some types of wall covering materials applied to Woodfold doors.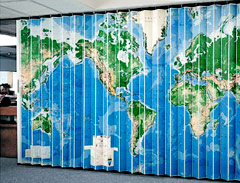 Decorative doors can include murals or logos

Decorative doors add a lot of personality. Our decorative doors can transform any room with the image of your choice, and decorative doors can be used in a wide variety of architectural, commercial and residential situations. For example, a school might apply a world map to a room divider, or a restaurant put their logo on a door.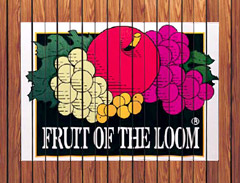 Decorative door with custom logo

Creating a decorative door that has a colorful mural or company logo is easy. Just send us a copy of your artwork, or choose an image from the Murals Your Way gallery. We then custom make your decorative door with the image applied to the face of the door. Please note that additional charges may apply for certain decorative door finishes, and extra production time may be required for certain types of decorative doors.
Standard Vinyl-Laminate Finishes
ADA Compatible
The Series 140, 220, 240, 440, and 540 were tested for ADA compliance for opening load force per ADA/BOMA SEC 4.1311. Tests conducted by MEI Charlton, Inc., Portland, OR. Certain ADA applications may require a specific handle location. Please specify the handle placement with your order.